33 mm fan flip top cap
Flip-top fan cork (cork with holes or cork with perforation), is a unique development by Gil Pek. In fact, it is a flip-top stopper ("ketchup" stopper), which in addition to the central eyelet it has, also has small holes that are used to ventilate the product packaged inside the bottle.
These corks are used in the agrochemical industry as well as for dispersing powders.
We offer a variety of plastic bottles with a 33 mm diameter nozzle, which fit this cork.
Neck Finish
33.0 mm
Outer Dimension
33.0 mm
Body Diameter
33 mm
Box Size
60x40x30 cm
QTY/Pallet
69,000 Pcs
Pallet Dims
100X120X200 cm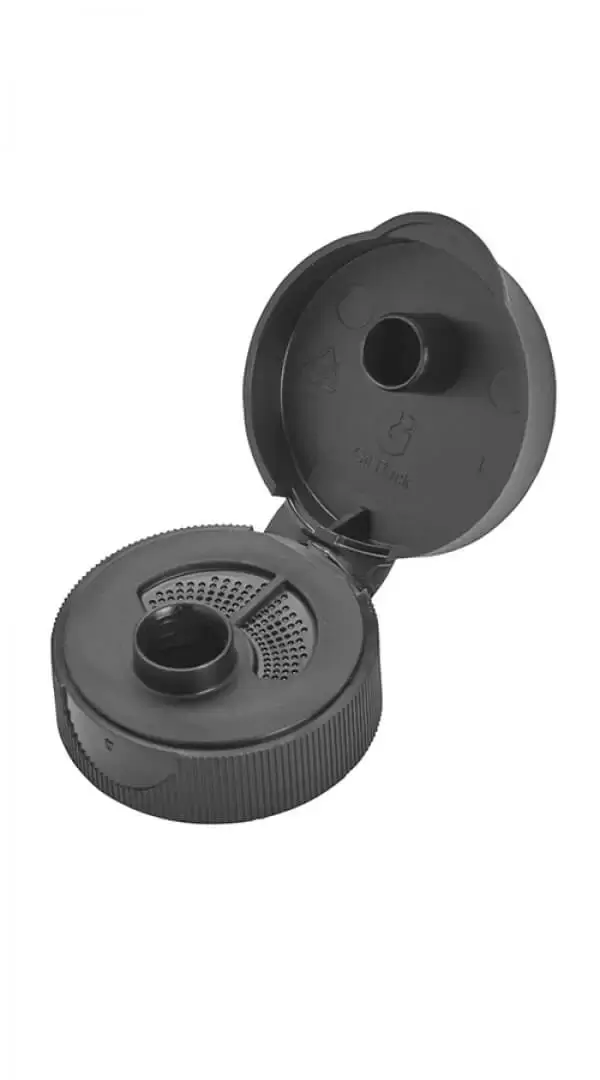 Skip to content