One of the customary ways to improve the cap's sealing of the bottle or jar is with the insertion of a seal into the cap. The seal has several functions:
Prevention of leakage from the bottle or jar.
Protecting the product from the penetration of oxygen and moisture and extending the product's shelf life.
Providing tamper evidence, as the first use of the product requires the tearing and removal of the liner.
We provide a wide variety of seals (liners), which we import from the leading manufacturers in Europe and the USA. All of the seals have been approved for contact with food and pharmaceuticals according to the European and American standards:
Pressure sensitive liners: a liner located in the cap. The glue in the liner begins to work when the cap is closed and the liner is pressed onto the bottle's mouth. Upon the first opening, the liner must be peeled off the bottle's mouth.
Induction heat seal aluminum liner: an aluminum liner fused onto the bottle's mouth using an induction machine. The aluminum's advantage lies in its complete blockage of oxygen and moisture penetration into the product through the mouth. Moreover, it is fused onto the bottle's mouth, thus providing tamper evidence—it must be peeled upon the first opening. To work with the aluminum liner, an induction welding machine, which we provide, is necessary.
Our aluminum liners come with a tab for the convenient lifting and detachment of the liner from the jars' mouth upon the first opening: Lift N' Peal.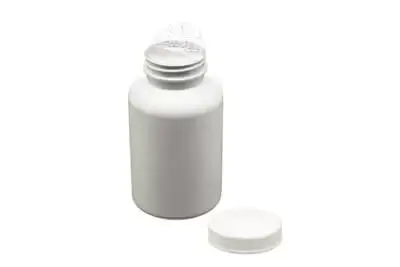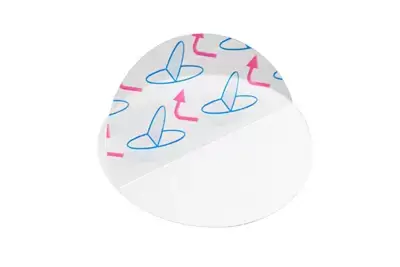 EPE (expanded Polyethylene), also known as plastic foam liner. Serves to improve the sealing between the cap and the bottle. Does not provide tamper evidence.
Teflon liner (PTFE – Polytetrafluoroethylene): used to seal bottles that contain aggressive chemicals and products. The liner is resistant to rough materials.
You can order a larger variety of seals upon request: aluminum liners with cardboard backing, aluminum liners with your logo printed on them, etc., EPE liners with cardboard backing, silicon liners, and more.