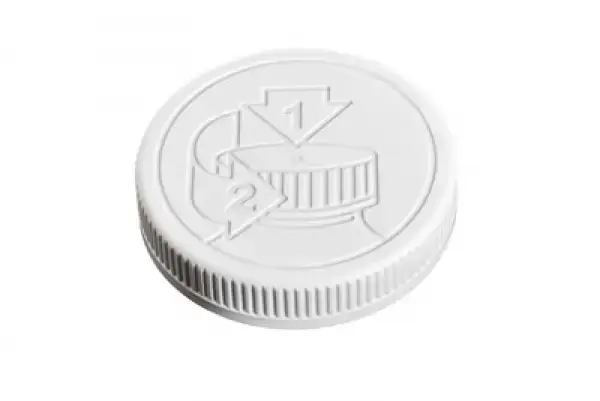 In order to address the needs of the medical cannabis market, Gil Pack has developed a unique cap that fits wide mouth plastic or glass containers. It can be used on jars with a wide mouth of 89 mm (SP400 89), suitable for packing medical cannabis inflorescences, medical cannabis capsules, or any other product that is hazardous to children, such as iron products, etc.
This 89 mm child resistant cap comes with various types of liners: pressure sensitive liners, induction heat sealed liner, EPE (Expanded Polyethylene) liners, and more. The liner improves the sealing of the package, protects the product in it from the penetration of oxygen and moisture, and makes the packaging tamper evident.
Furthermore, the caps can be supplied in a variety of colors: white, black, metallic silver, and any other color as per the client's request.